Get Relief From TMJ Today
TMJ disorder is the name for a group of symptoms caused by dysfunction in the temporomandibular joint between your skull and your lower jaw. Causes include stress, injury, misaligned teeth, and grinding teeth.
Image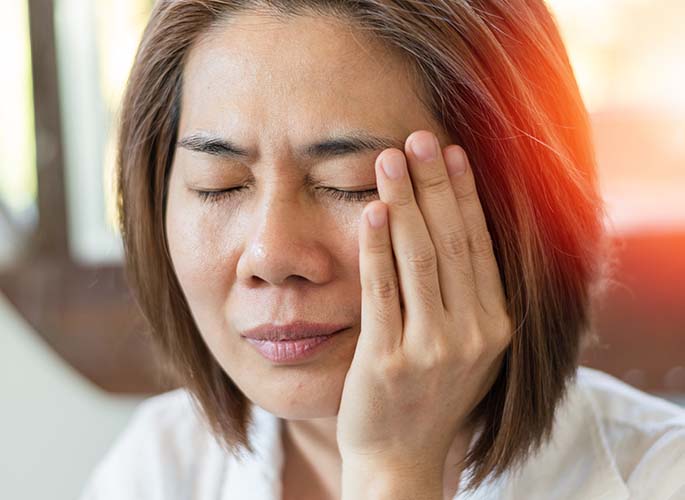 TMJ Diagnosis
Diagnosis of TMJ disorder includes a thorough examination of your jaws, mouth, and throat to determine the underlying causes of stress on your jaws. Your dentist will also look at your eating habits, general health and stress level, bite alignment, and whether you clench or grind your teeth while asleep.
Book Now
TMJ Treatment
Treatment for TMJ disorder depends on the nature of the underlying causes. In general, treatments focus on reducing stress on the jaws and can include massage therapy, anti-inflammatory medication, physiotherapy, stretches and exercises, and stress reduction. If the stress is being caused by clenching or grinding, your dentist may recommend an orthodontic treatment such as a bite appliance. In some cases, medical treatment of the joint itself may be necessary.
Image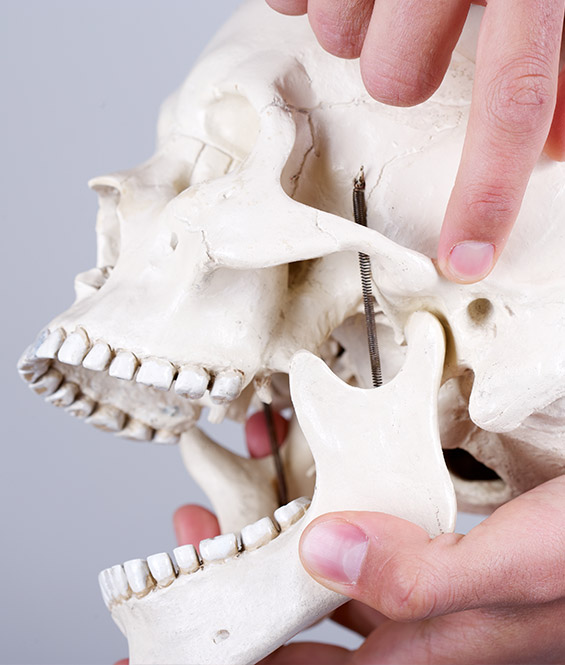 Frequently Asked Questions
What are the risk factors for TMJ disorder?
Anything that puts stress on your jaws can increase the risk of developing TMJ disorder. Chewing gum, clenching or grinding your teeth, and chewing on pens or fingernails can all place stress on your jaws. Other causes include injury to the jaws, connective tissue disease, and arthritis.
Is there anything I can do at home to manage symptoms?
You may temporarily relieve symptoms by placing a warm or cold compress on the joint, gently massaging the area, or taking over-the-counter anti-inflammatory medication. Avoiding hard or chewy foods can also reduce stress on your jaws.