Holistic Dentistry
This isn't a special service we offer to some patients—this is an overall philosophy that guides everything we do. Always evidence-based and rooted in the latest science, holistic dentistry is about providing modern care while minimizing toxicity and maximizing biocompatibility.
Image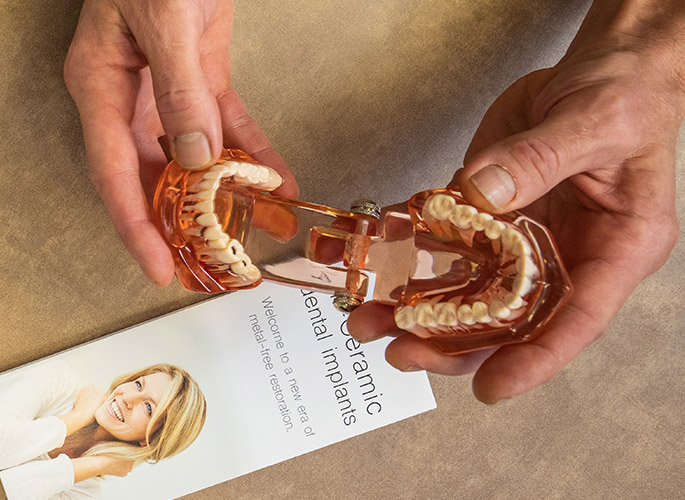 The fact is, studies show time and again that dental health is interconnected with your overall health. So, we consider the impact on your whole health any time we make a treatment recommendation. No metal. No plastics. No unnecessary risks.
Metal-free fillings and restorations
Many of the metals in dental amalgams—like mercury and nickel—are known to be quite toxic to humans. The materials we choose to use instead, like ceramic, are more biocompatible.
Zirconia ceramic implants
Modern dental implants are usually made from titanium—a strong, safe metal with a high success rate and impressive longevity. But we also offer CeraRoot ceramic implants as an option. They're equally strong and long-lasting, while offering a few additional advantages: they're white (like teeth), impossible to corrode, and totally bioinert.
Amalgam filling removal
We follow strict isolation and aerosol evacuation techniques that ensure the patient's and dental team's safety when mercury-based fillings are removed.
Ceramic crowns, veneers, inlays
Wwe always choose the more biocompatible material, like ceramic. Not only is it shown to be safer, but we can manufacture these items in-house using our state-of- the-art CEREC milling system.
Image