The training, experience, and philosophy that matter.
A respected, valued, and sought-after dentist is about more than the education and training that qualifies them to practice. Rather, their philosophy, approach, and experience combine to shape the experience that each patient enjoys.
Image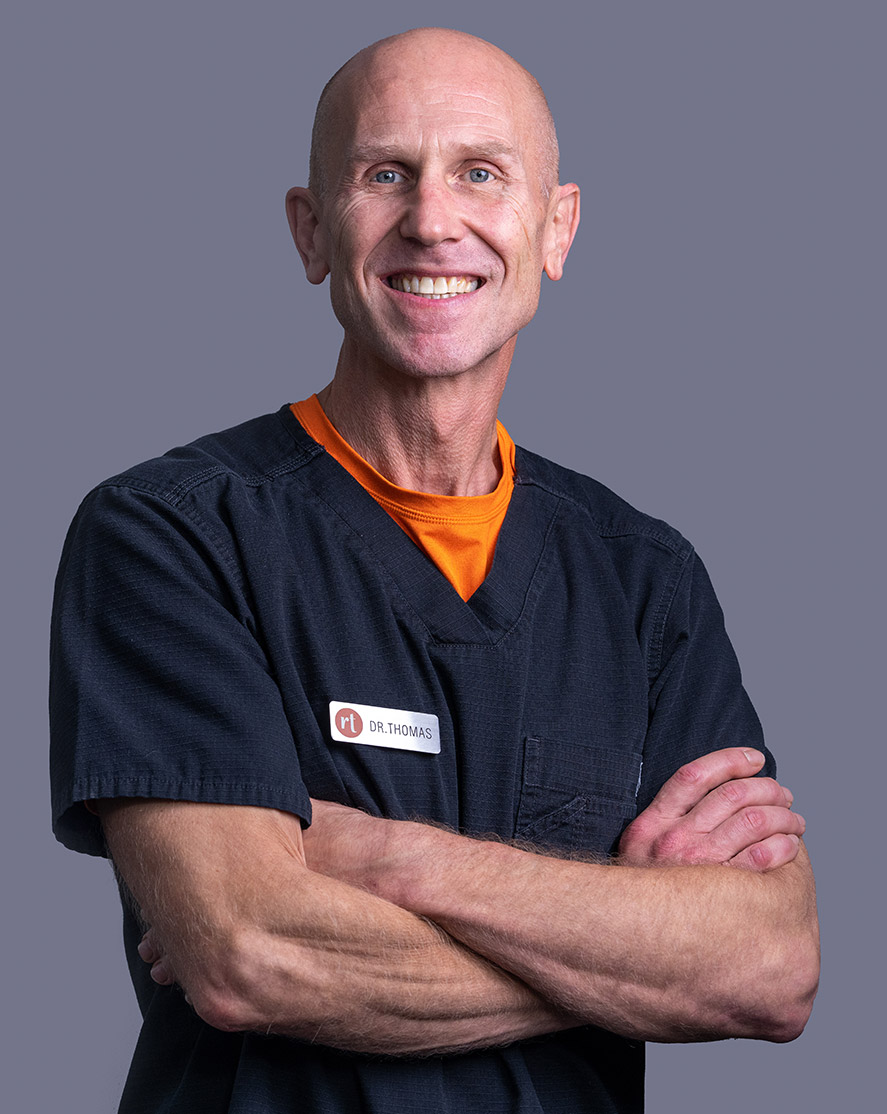 Get to know Dr. Ryan Thomas
Dr. Ryan Thomas is a general practitioner in Fall River, Nova Scotia, with a particular interest in implant, reconstructive, and cosmetic dentistry. His personal and professional philosophy is rooted in the knowledge that every patient's whole health is interconnected with their oral health.
Originally from British Columbia, Dr. Thomas received his Doctor of Dental Surgery in 1999 from the University of Alberta where he received the Senior Student award as the top clinical student. He then went on to complete post-graduate studies at the Las Vegas Institute for Advanced Dental Studies. Following his formal education, he practiced in Alberta for 10 years, serving the families of the Edmonton area.
His approach to care is based on the power of the latest dental technology and the fact that your oral health is connected to your overall health. He's invested in dental technology that provides extremely accurate x-ray imagery with detailed information about your bone, teeth, and soft tissue that can create fast, high-quality, in-house dental restorations. In using this technology to provide care, Dr. Thomas considers the patient's whole health. It's why he's committed to using only ceramic implants, and never using any metals, plastics, or other potentially toxic materials.
Dr. Thomas and his wife Janice have a son, Caden, and a daughter, Madden. His favourite part about life in Nova Scotia is the friendly nature of the people, the laid back atmosphere, east coast music, and fresh Atlantic seafood. In his free time he enjoys camping, biking, skiing, playing guitar, singing, Tae Kwon Do, and spending quality time with his family.