The closest you'll come to natural teeth.
Dental implants look, feel, and behave just like your natural teeth. If you're missing teeth, implants are likely the best way to restore what you've lost. And we perform the entire procedure right here in our welcoming office.
Image
It's impossible to overstate just how life changing implants can be.
Imagine getting back to the way things were before. When you have all your teeth, you can eat, talk, and smile without even thinking about it. It's natural. Effortless. But when you have gaps in your teeth, or loose dentures, suddenly the value of healthy teeth becomes abundantly—and emotionally—clear. Wouldn't it be wonderful to turn back the clock, and regain what you've lost? The effortless smile. The confident chewing. The carefree chatting. You can.
Of course, dental implants come with a cost, as do all dental procedures. But most patients say the reward more than outweighs the initial investment. And since we at Dr. Ryan Thomas Dentistry are skilled and experienced in providing implant procedures, you can be confident that you'll be thrilled with the results. And the value.
Our implants are a great solution to missing teeth.
If you're missing teeth, dental implants aren't your only option—but they're certainly your best option. Dr. Thomas is dedicated to providing implant restorations because implants:
restore bite force
enable natural speech
can last a lifetime
help prevent bone loss
are cost-effective
are easy to care for
Image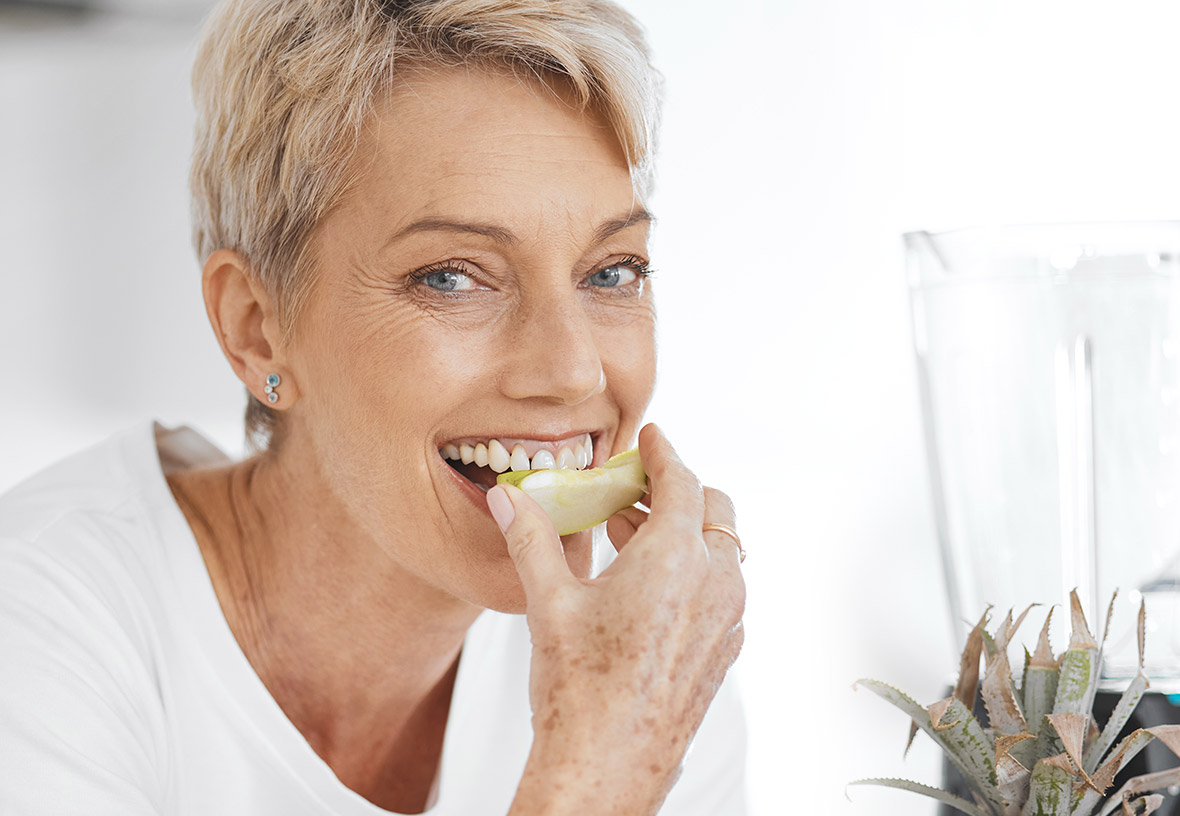 Three implant-based solutions, depending on your needs.
We offer ceramic single implants as well as titanium.
Most dentists offer only titanium implants—a strong, high-quality, reliable implant option. But at Dr. Ryan Thomas Dentistry, we also offer CeraRoot ceramic (also known as zirconia) implants as an option to our patients in addition to titanium. Each has its own advantages, but many of our patients prefer the unique benefits offered by ceramic.
Zirconia ceramic implants are:
as strong and long-lasting as titanium
hypoallergenic, so they're safe for patients with metal sensitivities
white, so patients with thin tissues or a receding gum line don't have to worry about the possibility of metal showing through
a single piece so they're unlikely to attract and retain bacteria
totally corrosion-resistant
Begin your journey to new teeth with a personalized consultation.
A detailed professional exam is Dr. Thomas's opportunity to learn more about your needs and make an informed recommendation for treatment, and it's your chance to better understand the implant procedure. Take that first life-changing step now, and arrange your private, one-on-one meeting with Dr. Thomas.