A clinic experience designed around you.
One of the things that sets Dr. Ryan Thomas Dentistry apart is that our goal isn't to practice dentistry that's convenient or expedient for us. Rather, every decision we've made is about improving the clinical experience for you. From our peaceful, cozy studio to our friendly, focused staff, to our modern, in-house dental technology, it's a dental experience unlike any other.
Image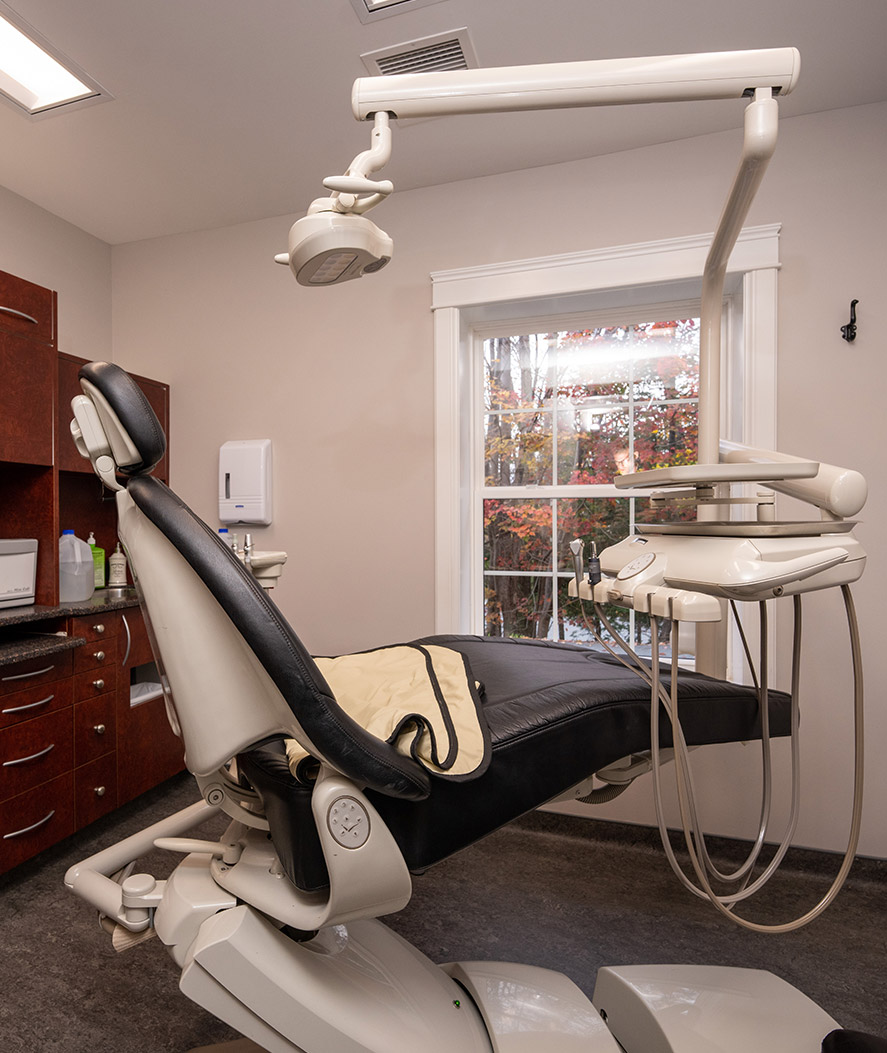 An exceptionally serene clinic.
If a visit to the spa is relaxing and calming, why not bring that experience to a dental clinic? We have. And you'll feel the difference from the moment you arrive. Our clinic is a dental retreat, defined by tree cover, fresh air, nature, and a rejuvenating spirit. And inside, the peaceful vibes continue, as you're welcomed into a warm office with a homelike feel.
One-patient-at-a-time commitment
We are adamant that every single patient gets our complete and full attention. It means you won't be handed off from person to person, and you won't ever feel rushed. Dr. Thomas and his team focus on you and your needs during your appointment. Period.
The latest dental technology
You deserve treatment that's gentle, exact, efficient, and thorough. It's why we've invested in digital technology and tools that allow us to deliver on each of those promises.
Cone Beam CT scanner
The best x-ray imagery available in the field, this scanner provides a 3D image of the teeth, jaw, nerves, and tissue. A more detailed image means more precise treatment planing.
Dental implant surgical guide
Created based on detailed information provided by our cone beam and digital scanners, our surgical guides ensure accurate, ideal placement of implants.
CEREC
for fast, high-quality, in-house dental restorations. A state-of-the-art ceramic milling machine, CEREC uses computer-assisted design and computer-aided manufacturing to offer single-day restorations for patients.
Image